Articles
I think this is what the internet calls a blog. That term is too late 90's for me, so let's call this a thought bucket.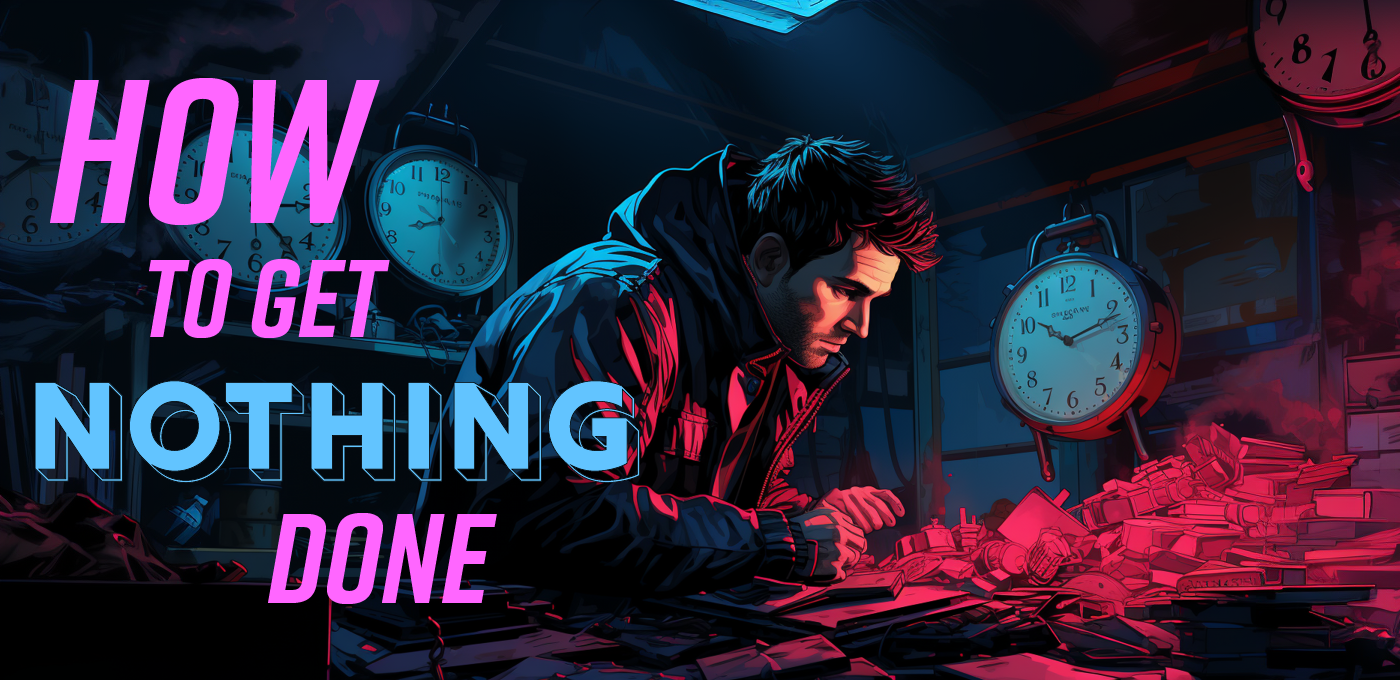 How to get nothing done
Do you struggle to find time to get stuff done? Always being interrupted or overwhelmed? I hear you. Here are three simple techniques that I use to get shit done.
Aug 9, 2023 | 5 minute read